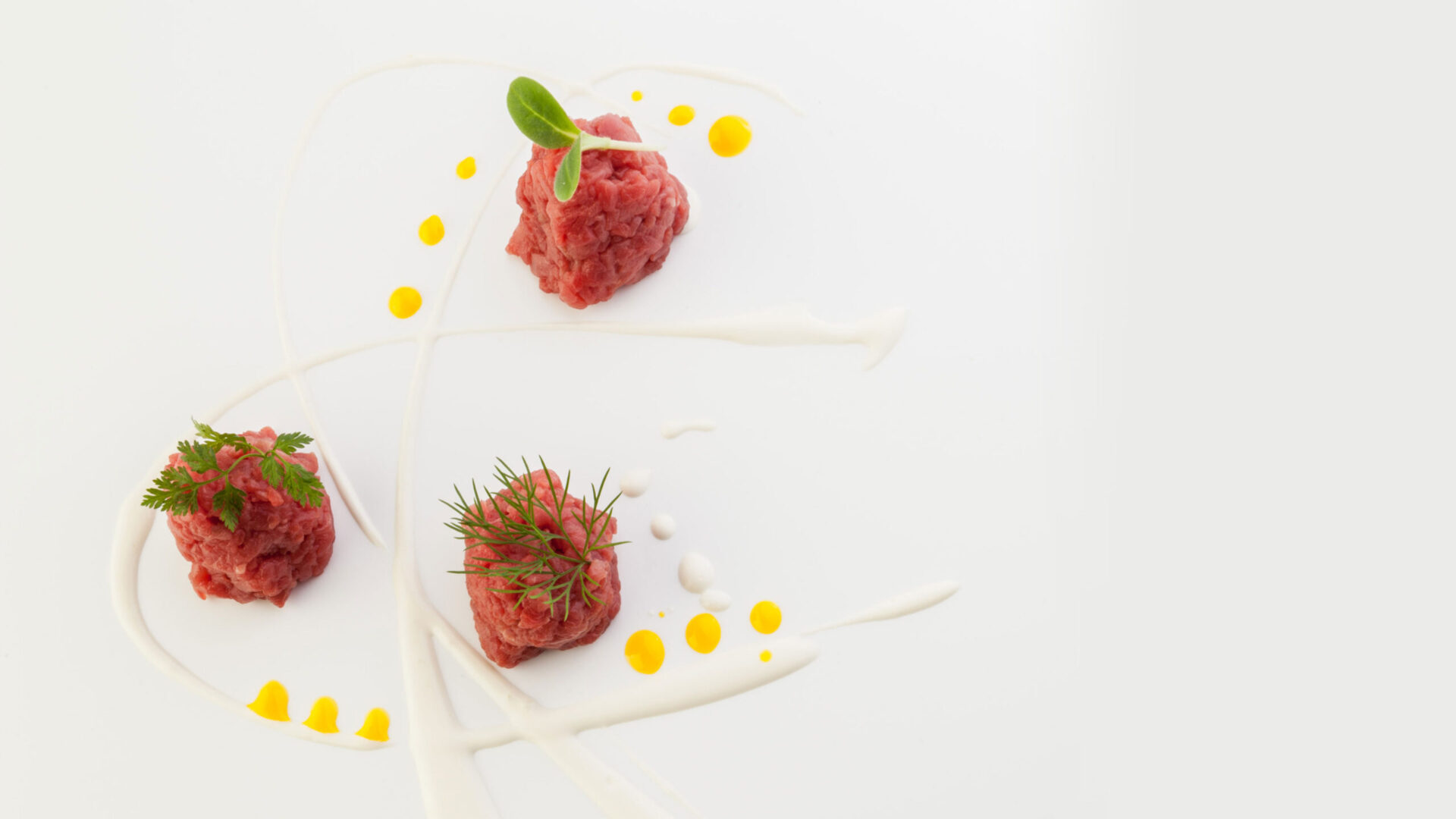 Raw meat with a parmigiano sauce and egg yolks
Today I want to cook with you!
SATURDAY'S COLUMN
INGREDIENTS FOR 4 PEOPLE
FOR THE MEAT
400 gr of Piedmont Fassona scamona or rump roast
Cervia salt
pepper
extra virgin olive oil
FOR THE PARMIGIANO SAUCE
200 ml of fresh cream
80 gr of grated Parmigiano cheese
pepper
FOR THE YOLK SAUCE
2 yolks
1 tablespoon fresh cream
Italian cuisine, the most diverse in the world, includes dishes with all kinds of meat, even within the same region. The most used, of course, is beef. As for "tartare" make sure the scamona or rump roast is not excessively matured; this is to avoid the risk of having a high level of bacteria.
The Meat
Chop the rump roast with a knife. Remove any nerves and fatty bits. In a large bowl, first season with oil (this will prevent the salt from "cooking" the meat), mix, then add salt and pepper.
Parmigiano Sauce
Reduce the cream slightly and remove from the heat. In a bowl, add the Parmigiano, use the cream and whisk to melt. Add some pepper.
Egg Yolk Sauce
Beat the egg yolks with the cream until the sauce is nice and smooth.
To Plate
Place three small pieces of meat on a flat plate. Using a teaspoon, dress with strips of Parmigiano sauce, drops of the yolk sauce and maybe some sprouts and flowers. Finish with a drizzle of extra virgin olive oil.