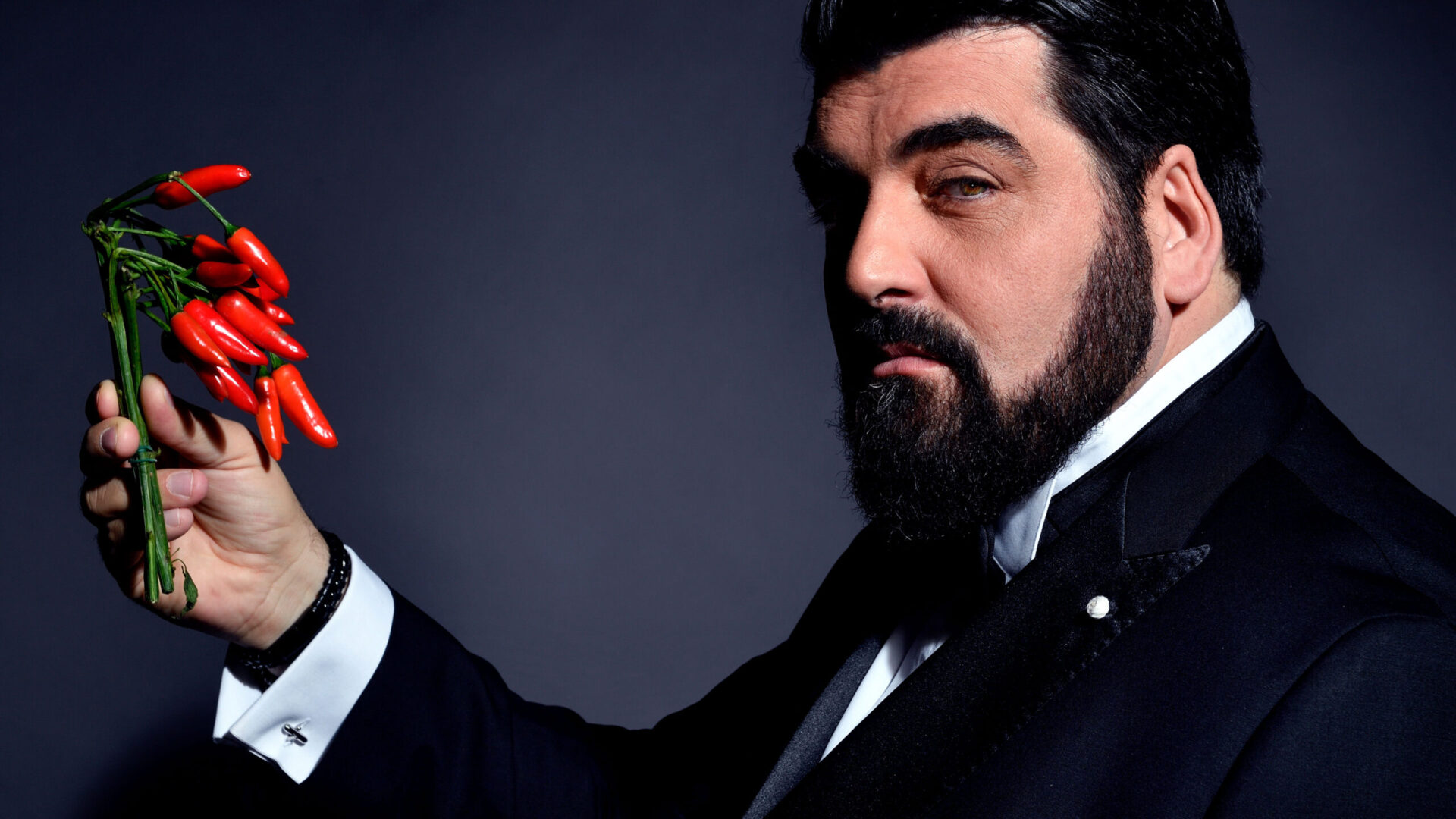 Io Antonino
The roots of my cuisine lie in the land where I was born.
The first time I set foot in a professional kitchen, I must have been about eight years old.

I remember how much I loved watching my father, who was also a chef, in the middle of the kitchen brigades in fine restaurants. Even then, I thought that I would never want to be anything else in life but be a Chef ... looking back today, I realize how far determination and perseverance can take you!

Now that I live with my family on Lake Orta, in Piedmont, a territory as distant from mine as it is stimulating and full of challenges, I can still smell my beloved Campania, the Sorrento lemons, my dear grandmother's ragù, and freshly caught fish.

And do you know why? The answer is simple. If you have strong roots in life, you can go as far away as you like, but your homeland will always be inside you.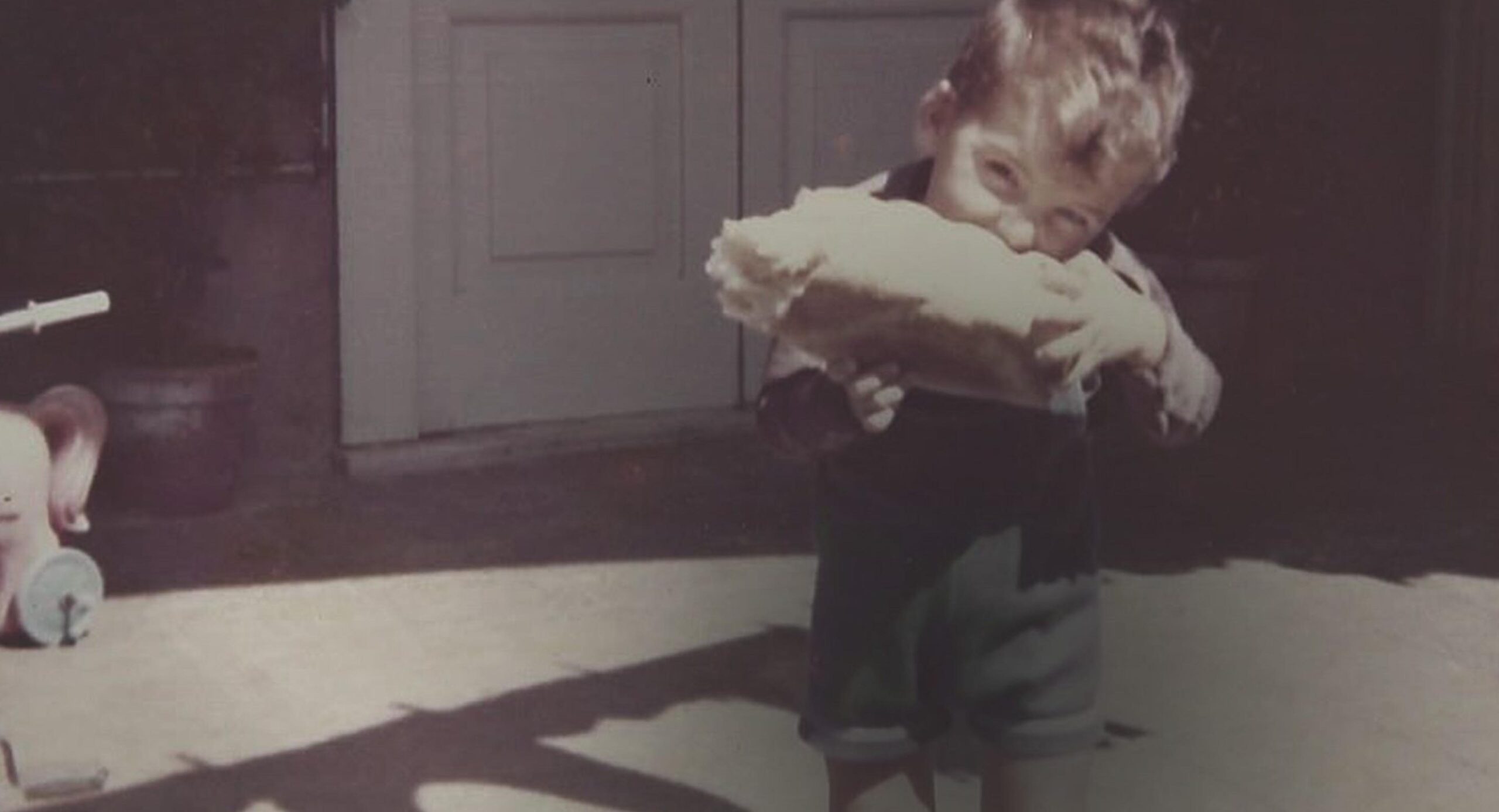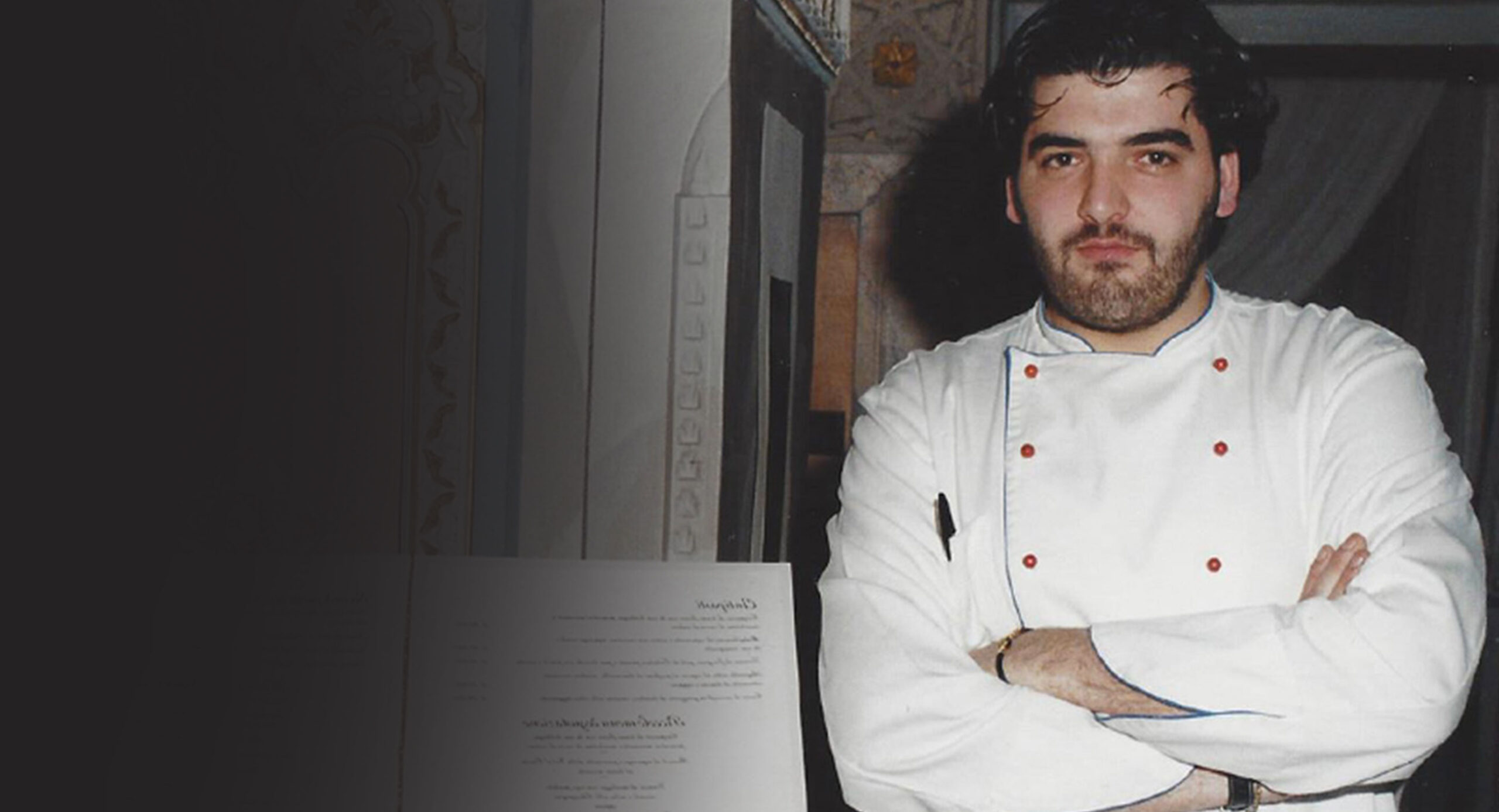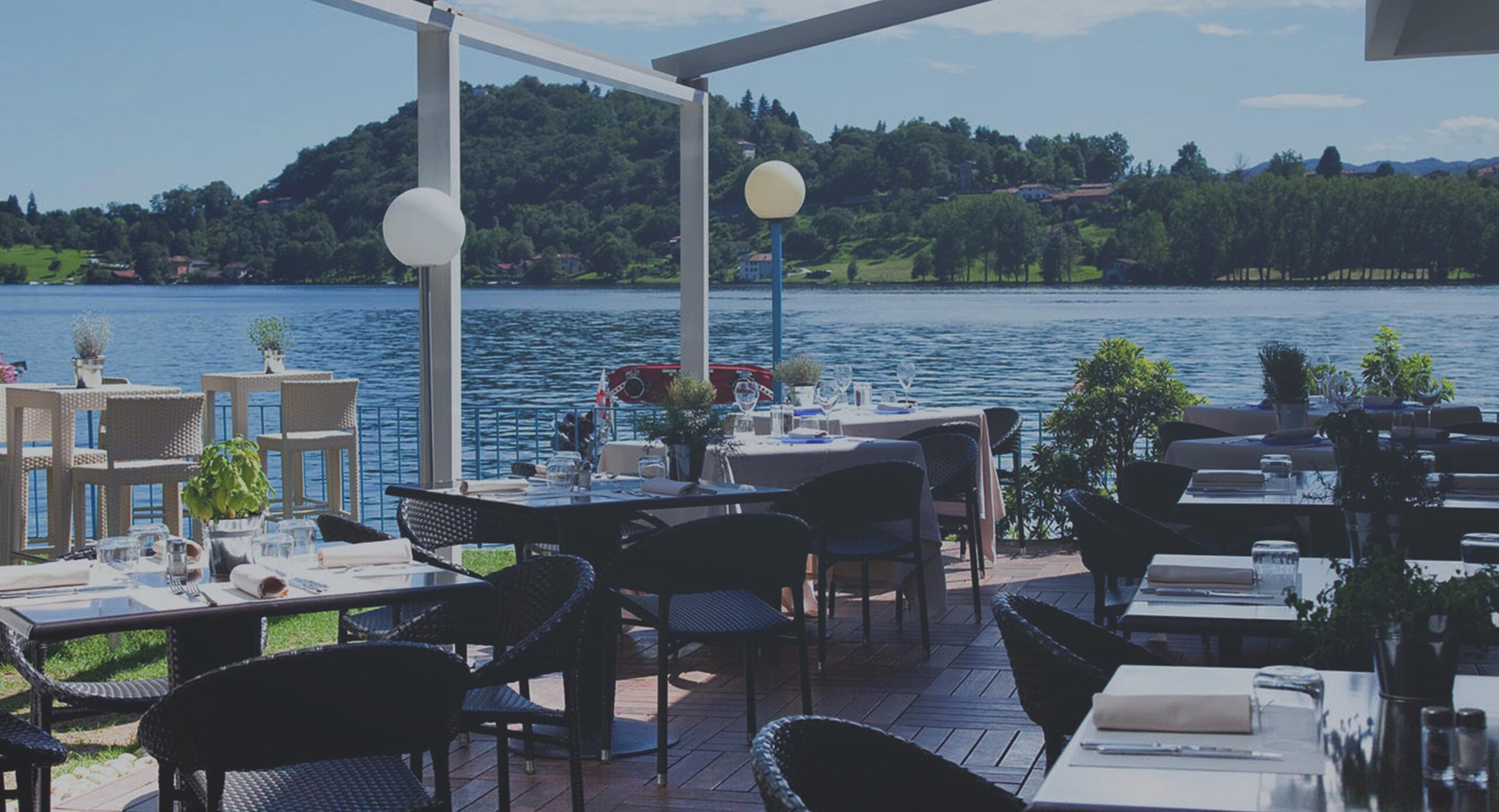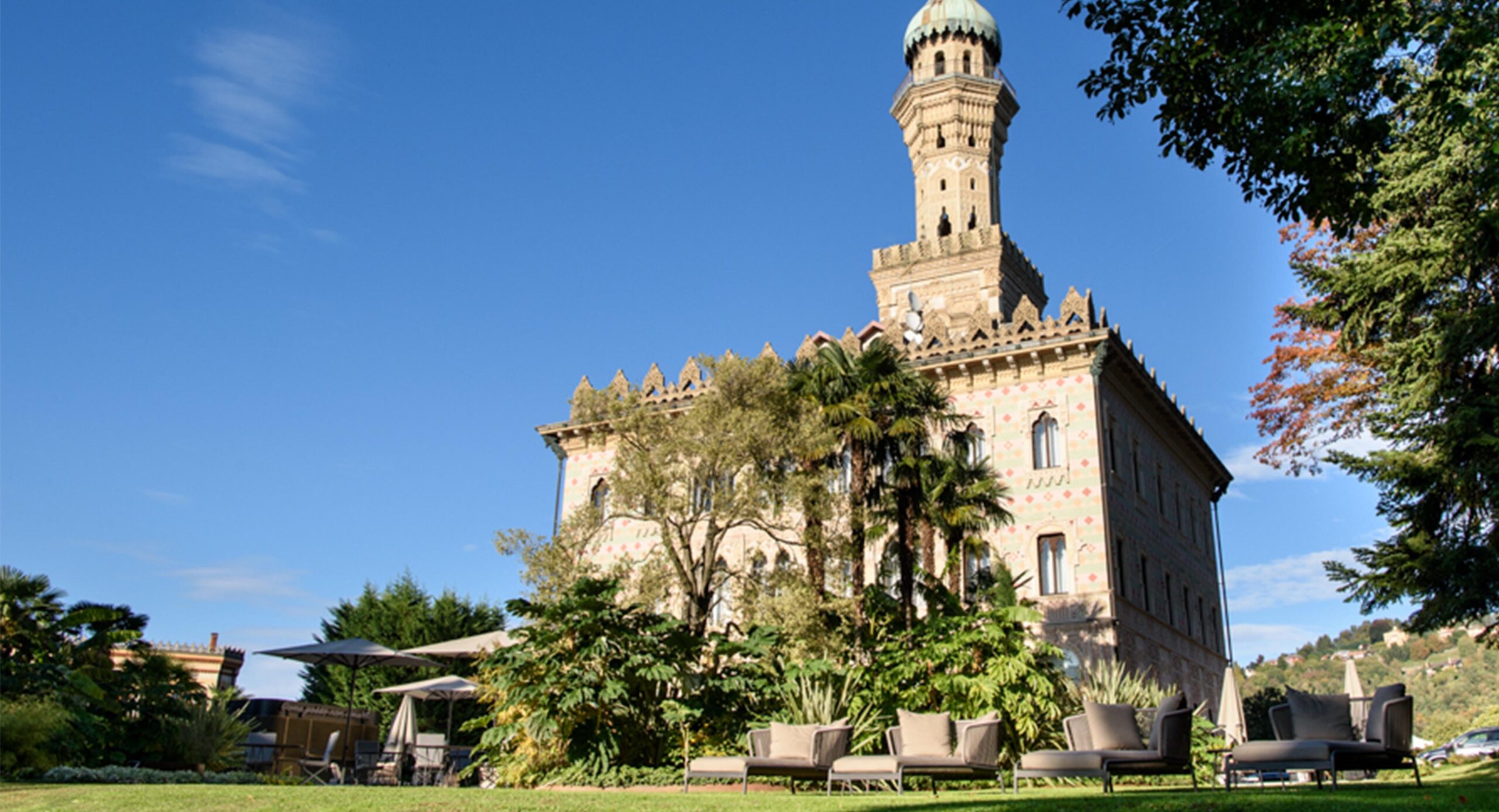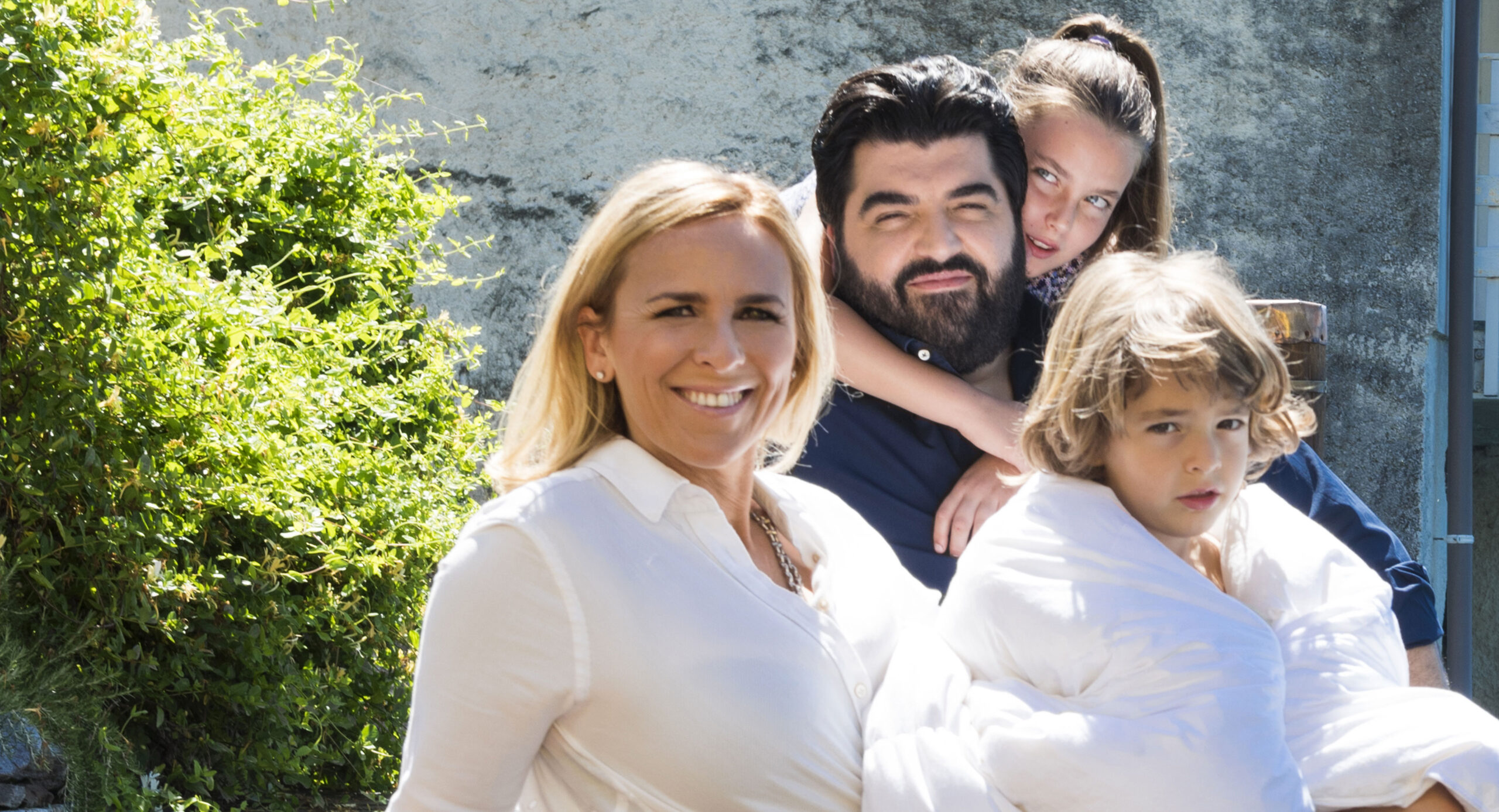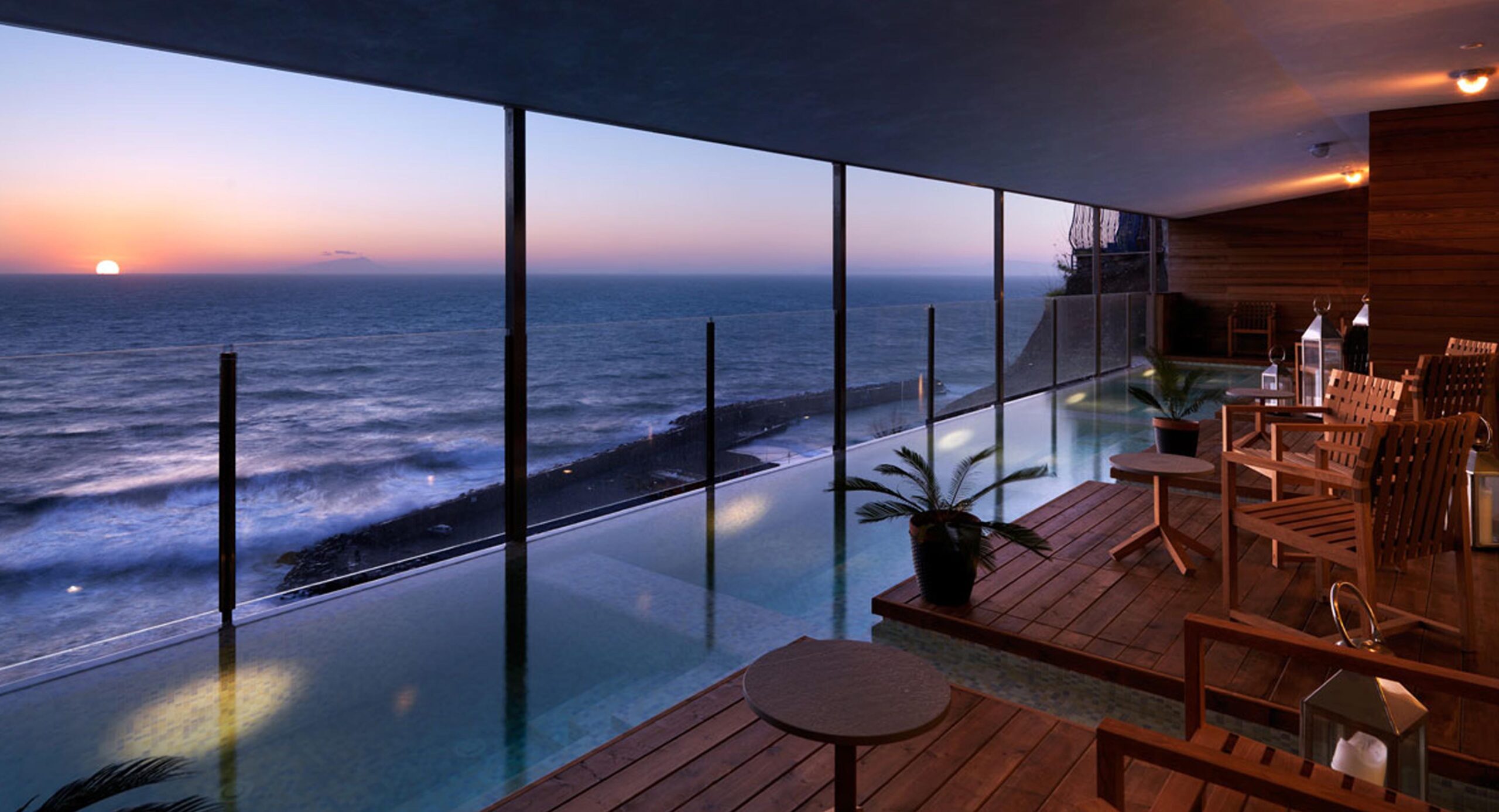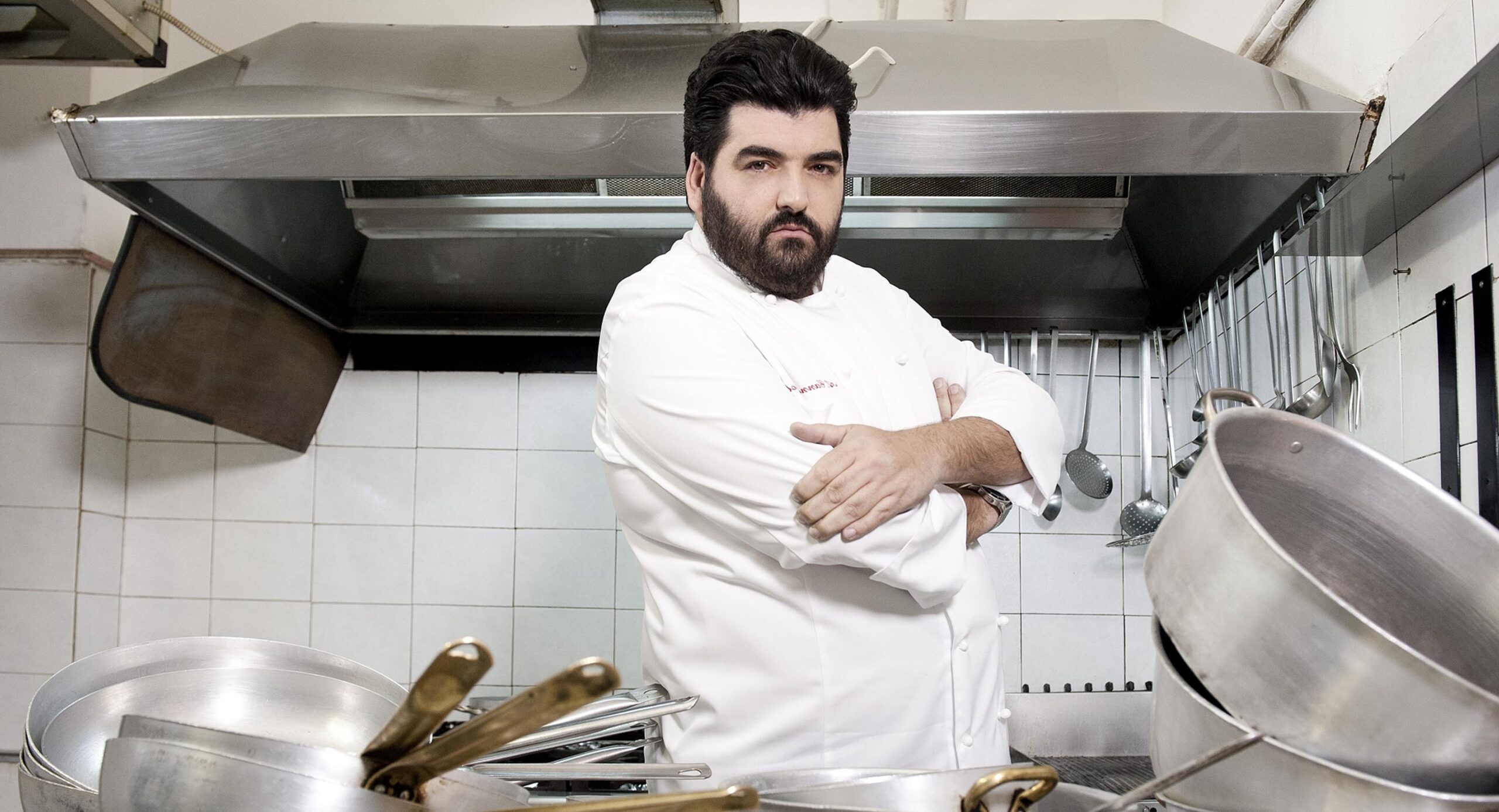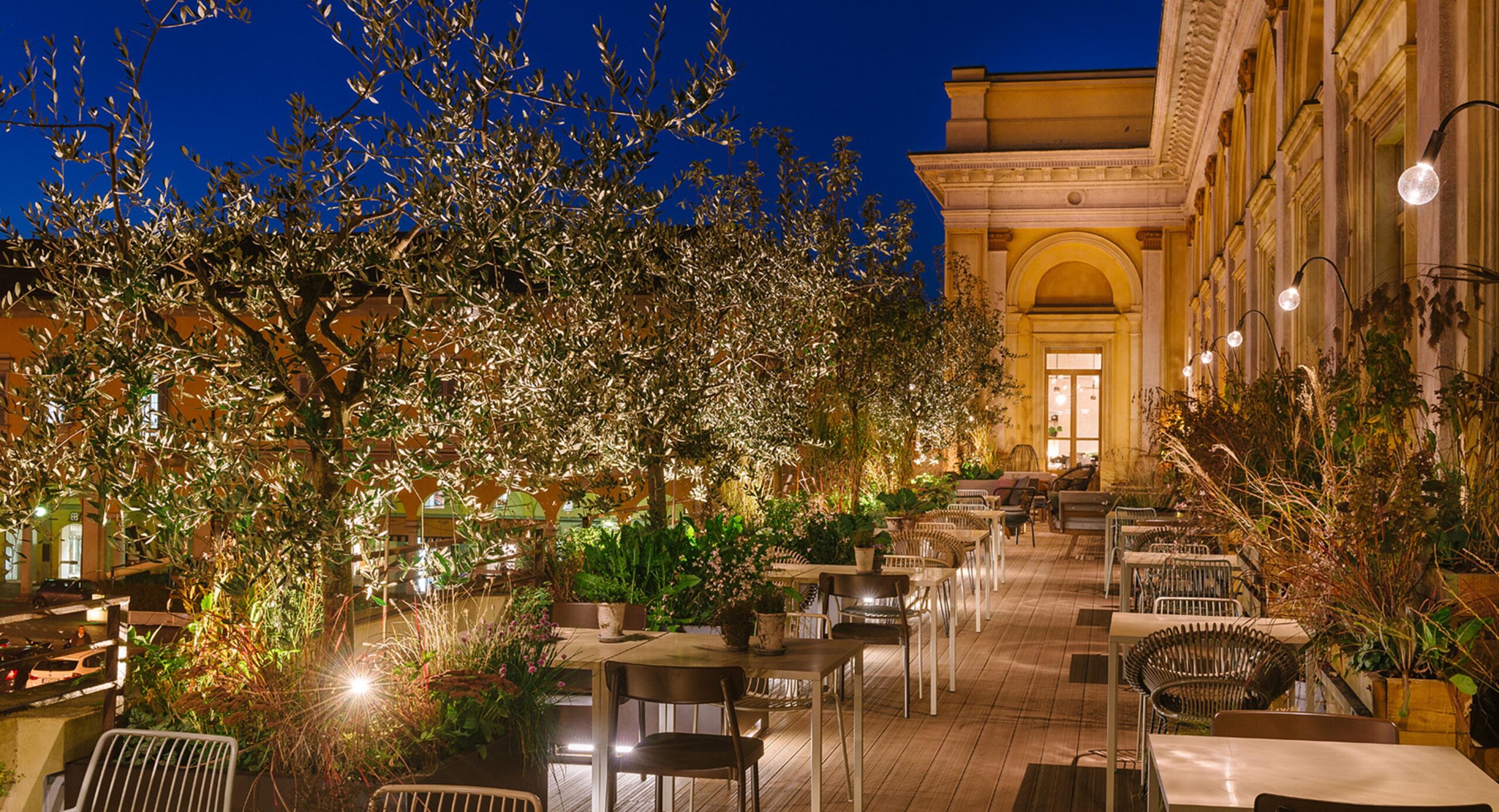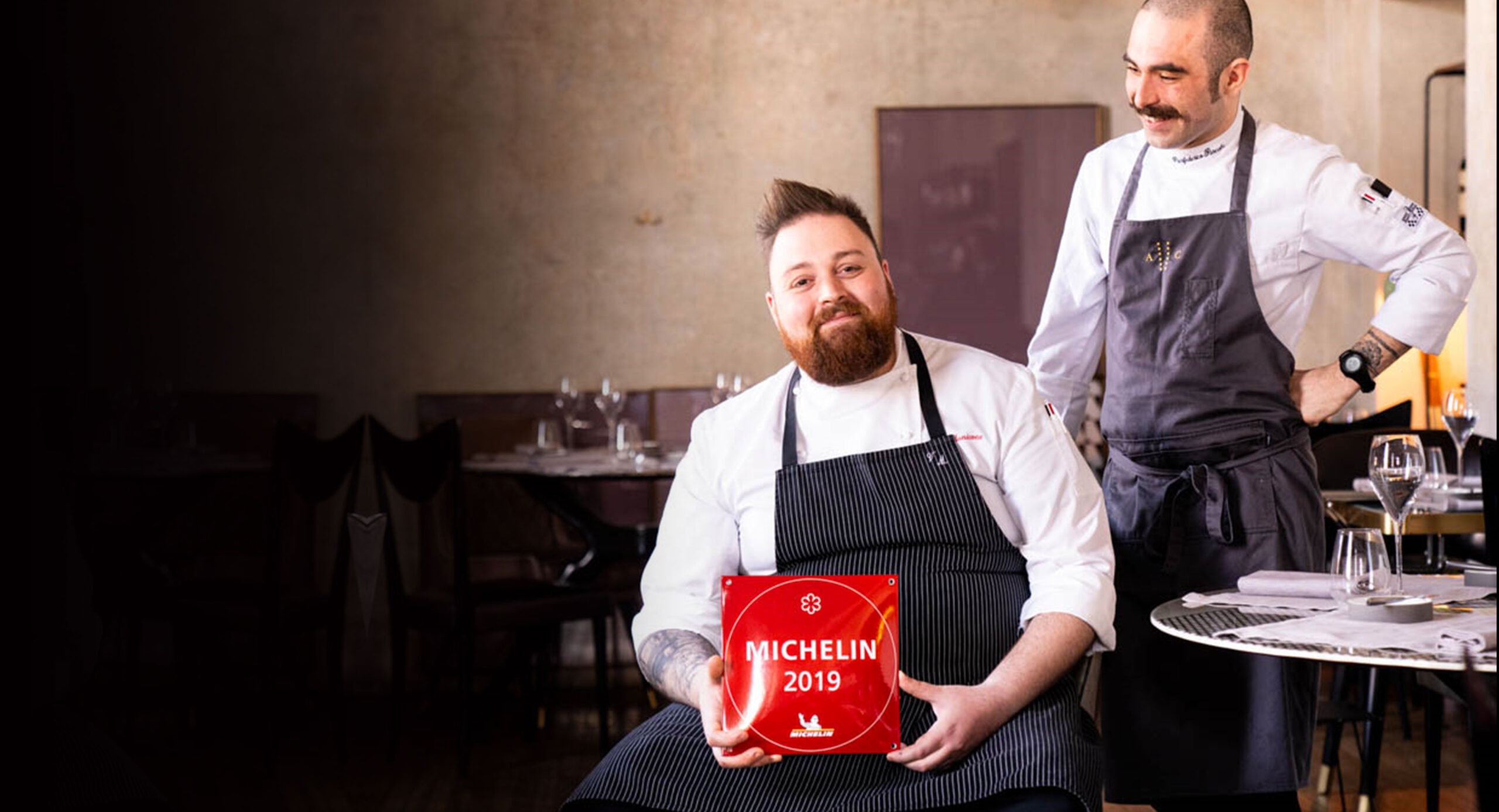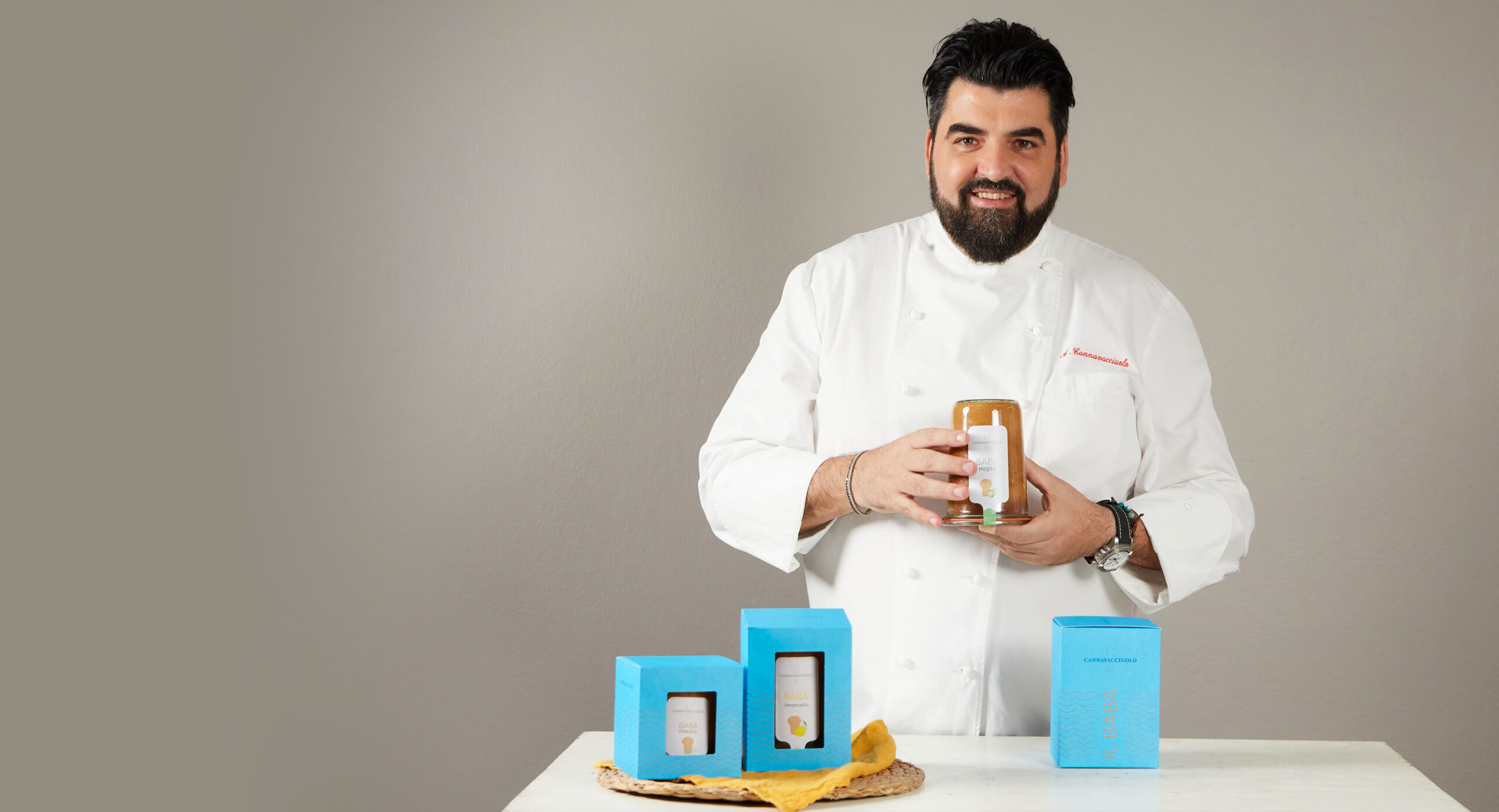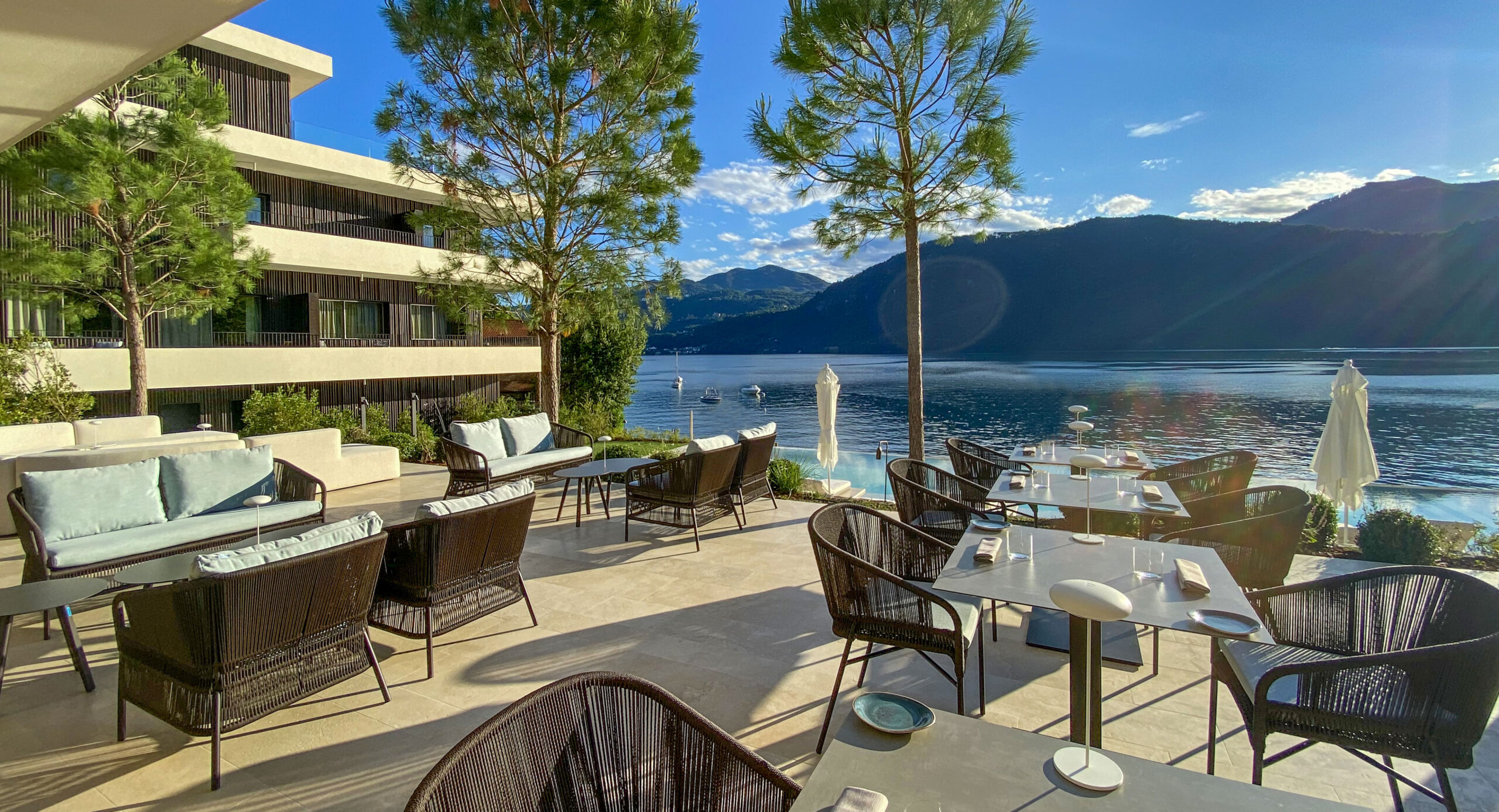 1980
How I got started
I began with my grandmother. I marveled at her dedication as she prepared traditional dishes, like "candele alla genovese" (pasta with a hearty meat sauce). She would make me break the "candele" pasta with my hands, together with her... it was so satisfying to eat something that I had helped make! You can still find this on my menu today.
1989
Hotel Management and Catering School
This is where it all began. My parents didn't want to enroll me. I still remember saying, «Either you let me go to the "alberghiera" school, or I won't do anything at all.» My father replied, «Don't do this. But if you do, do it right!»
1995
L'approdo
I didn't know her back then, but one day Cinzia ended up in the car with her father and the manager of Hotel San Rocco (the hotel I was working for at the time). «I have a Neapolitan chef working for me», the manager said to her father, «do you want him for a few months at the l'Approdo?»

Unknowingly, that was the moment that brought me closer to my wife in that very car, and I wasn't even there.

Senza saperlo, l'attimo che mi avvicinò a mia moglie fu quello, in macchina, e non ero neppure presente.
1999
Villa Crespi
Young, carefree, and full of dreams. Cinzia and I were ready to take on an extremely important challenge: to bring back to life a historic Moorish-style villa on the shores of Lake Orta.

The owner, Avvocato Esposito, told me he wanted to sell Villa Crespi, which, at the time, was in ruins but still had all its magic. I called my father, who came in person to help me decide. Well, the rest you already know.
2003 / 06
Two years to remember
I've always been taught that when something is supposed to happen, it just happens all at once. Thankfully, this is also true for good news.

In 2003, I married my wife, Cinzia. I got my first Michelin Star and the "Tre Forchette Gambero Rosso". After a lot of hard work, I received my second Michelin Star in 2006. At the beginning of my career, I have to be honest, I didn't even know what these were, but now I do: they reward sacrifice.
2007 / 12
My children:
Elisa e Andrea
«I figli so' piezz 'e core!» Children are a piece of the heart! They teach us so much. They mirror our mistakes and weaknesses, which gives us the chance to grow together alongside them.
The birth of Elisa and Andrea has profoundly changed my way of looking at the world and understanding the things around me. Their birth was, after all, my own rebirth. It's as if my own horizon had suddenly broadened and had opened to new and unexplored life experiences.
2012
Laqua Charme & Boutique
Cinzia and I had, for a long time, the desire to share with our guests the many treasures of my homeland. We wanted to create a welcoming setting where people could relax and forget the stress of everyday life. The magic of the Gulf of Sorrento and the warmth of the South would make them feel at home. This is how Laqua Charme & Boutique came about in 2012. This was also the year Villa Crespi; it became part of the Relais & Chateaux family! An important recognition that still fills us with pride even today!
2013
Esordio in TV
"Cucine da incubo" ("Kitchen Nightmares") was my first real introduction to television. I was nervous and suspicious. I thought it was all staged, and then... «manco pa' capa!» Never would I have ever thought!

Then came other successful programs such as "'O mare mio", "Antonino Chef Academy", "Family Food Fight", but first and foremost "Masterchef Italia"! I really didn't expect that opportunity...but becoming a judge was a challenge I embraced with enthusiasm, and I wanted to put myself to the test. Do you know what I learned from this experience? I realized that if I wanted to do well, I simply had to be myself, share my authentic spirit and cuisine with others.
2015 / 17
The Bistrots in Novara and Turin
Those who really know me know that I never stop.

2015 marked the grand opening of the first Cannavacciuolo Café & Bistrot in Novara. We opened in the historic site which had once been the bar of the Coccia Theatre. This was followed by the launch of the second Cannavacciuolo Bistrot two years later, in 2017, in the historic center of Turin, just steps from the majestic "Chiesa della Gran Madre".

Cinzia and I have put a lot of time and effort into these two major projects, and the rewards weren't long in coming!
2018
Other awards
As I have said, satisfaction comes to those who have the patience to wait - proving that passion, together with dedication, always pays off.

Here is another year to remember and frame! The Bistrot in Novara and Turin both received their first prestigious Michelin Star. At the same time, Villa Crespi was awarded the 5 Star Luxury rating. Can you believe it? «Cos 'e pazz!» Crazy!
2019
Artisan Bottega – Online Shop – Antonino Il Banco
Another great triple in 2019! My first artisanal pastry bottega opened in Suno (NO), which has been on my wish list for a long time. Then there is the Online Shop - our online platform dedicated to food lovers. And finally, a new smart gourmet stop featuring traditional Neapolitan street food - Antonino, Il Banco di Cannavacciuolo - at Vicolungo, The Style Outlets!
2021
The Rebirth: Laqua Resorts and The Banco di Orta
After facing one of the most challenging periods in history, Cinzia and I wanted to start again with hope and positivity and reignite our passions and enthusiasm for what we do every day.

From this newfound energy, we created a new concept of hospitality with the Laqua Resorts, three new exclusive locations: Laqua by the Lake on the beautiful shores of Lake Orta, Laqua by the Sea on the Gulf of Sorrento, and Laqua Countryside in the countryside of Ticciano, where I was born and raised.

Not only that, but we also wanted to continue the success of Antonino Il Banco in Vicolungo. We opened another shop, right in the heart of Orta San Giulio, offering an assortment of goodies for everyone.
«I am who I am today, thanks to my parents. I want to share my solid values with you, the rules of life that have shown me the way and on which I have built everything».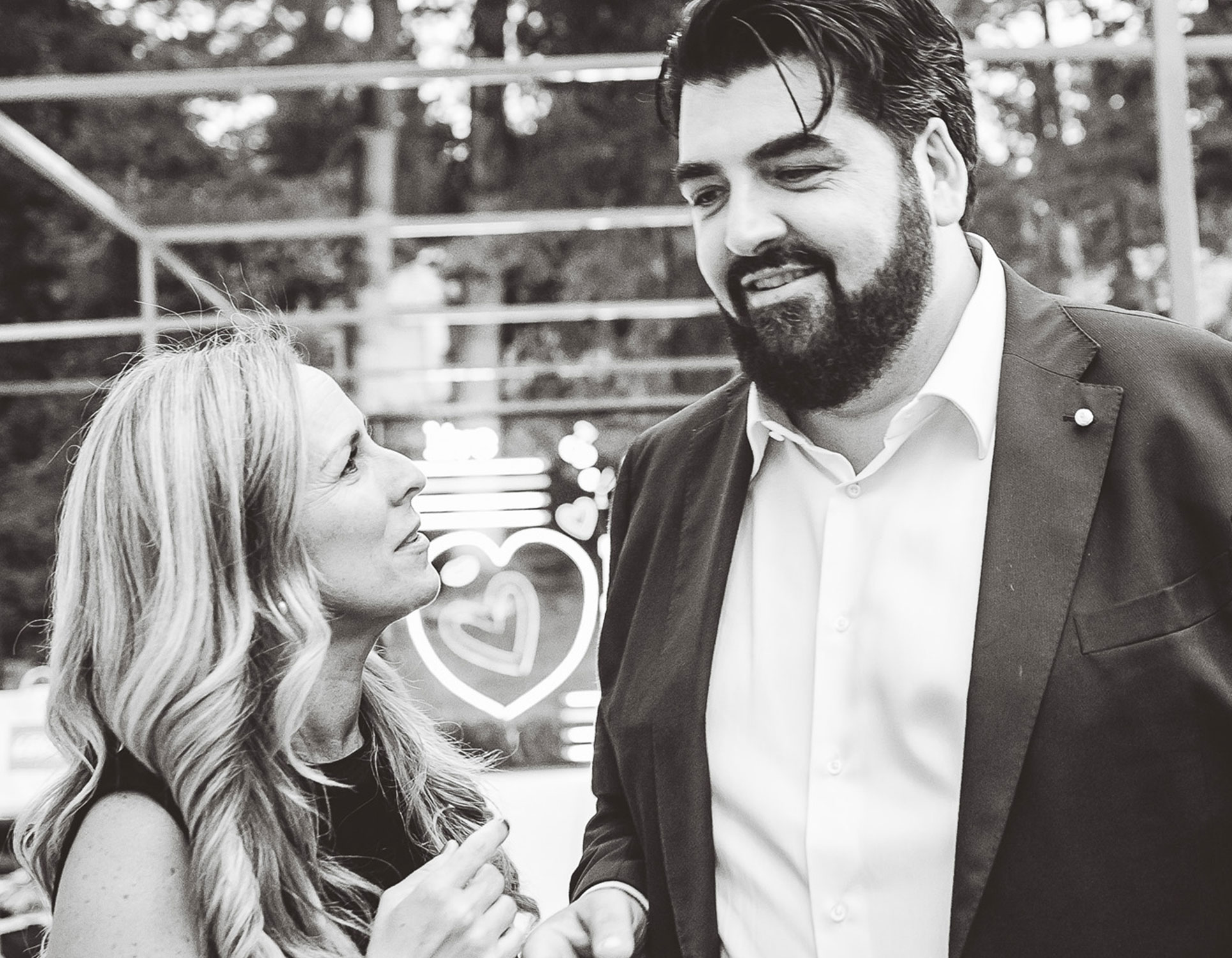 My values
Family
Forgetting Ticciano, the small neighborhood in Vico Equense where I was born, would be to forget who I am. How can you see the world if you don't have solid roots?

Family is everything; the reason why you wake up in the morning and what makes you come home at night. No man, not even the strongest, can survive alone. My parents, my wife, my children, without them, I wouldn't have gotten anywhere.
My values
Authenticity
When cooking, as in life, we need to use authentic ingredients. Otherwise, our dishes will just be imitations of somebody else's.

I have always been told that all problems come to the surface. Just be honest, and you will have nothing to fear. Of course, I'm not saying you shouldn't compromise. You can do it by being yourself.

Which is also easier, isn't it? It should come naturally to us, like cooking for those we love.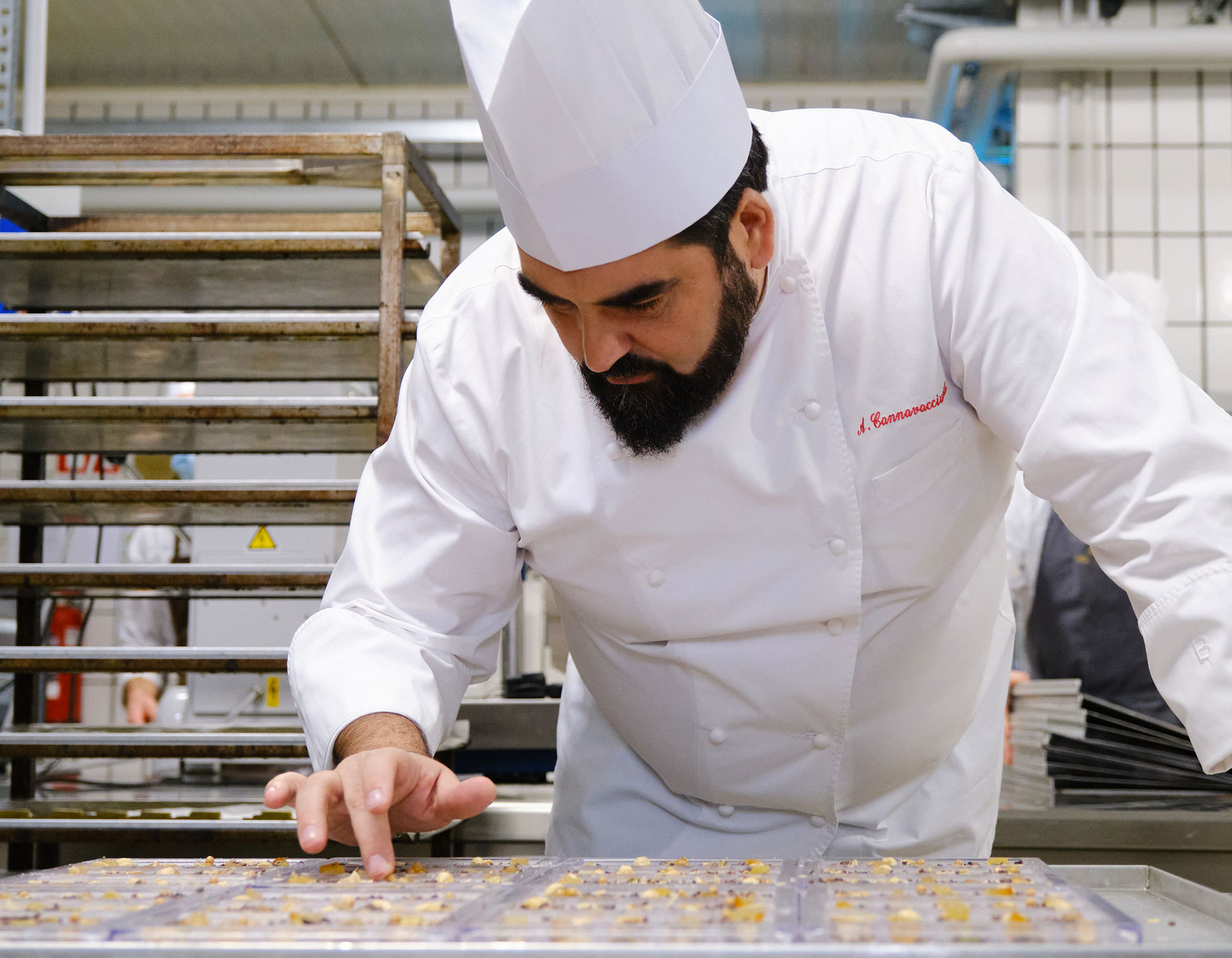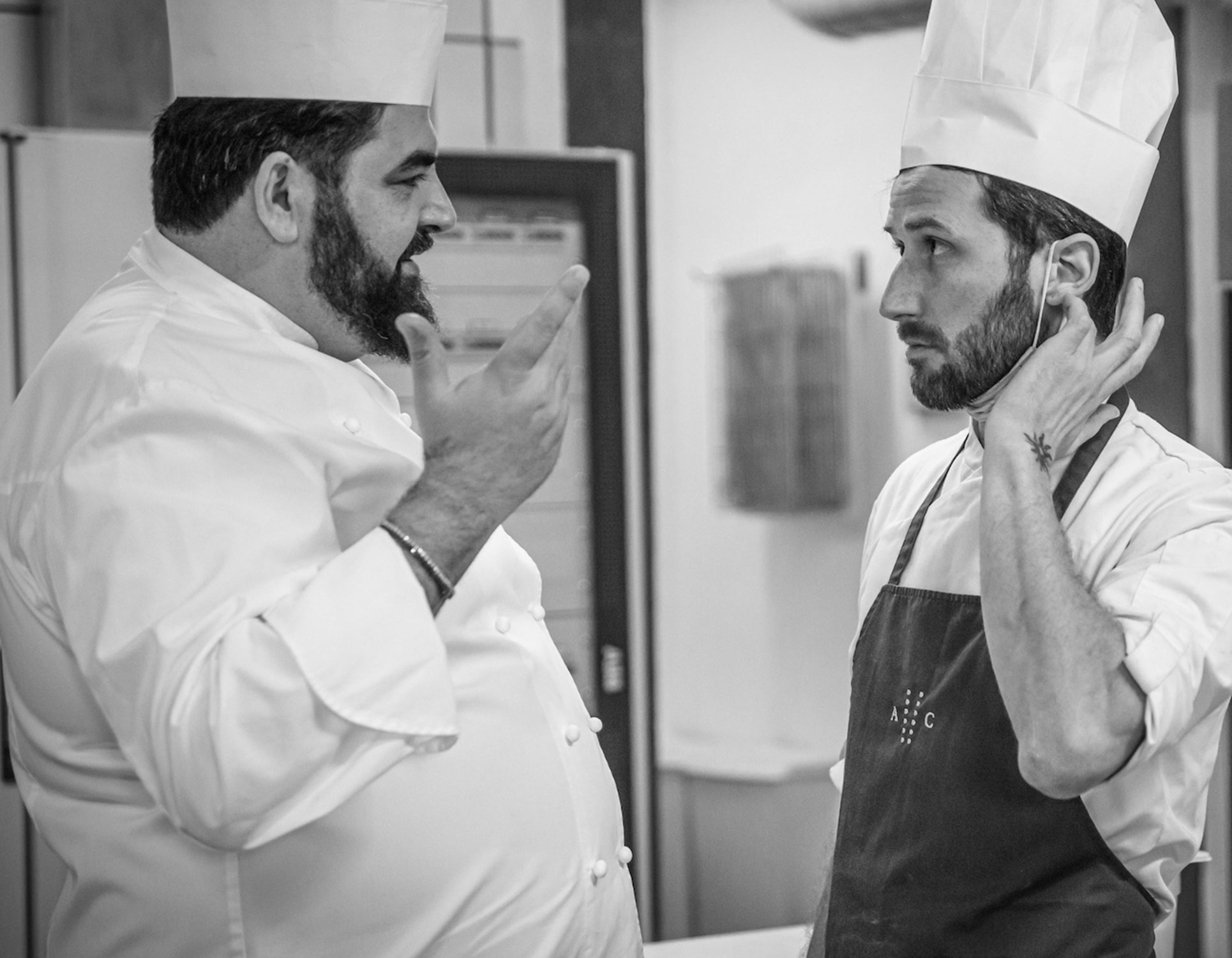 My values
Respect
It's because of my parents that I have become what I am today. Their solid values, which I would like to share with you, are the rules of life that have shown me the way and on which I have built everything I have.
My values
Hard Work
No matter how hard it is, don't ever give up. I know that sounds like nonsense, but it's true. This is how it was for me!

I would spend nights in the kitchen, working myself to the bone. I had moments where I was on the verge of throwing in the towel. But you know what?

I never did.

If you believe in something, fight for it. You might not succeed, but you won't have any regrets.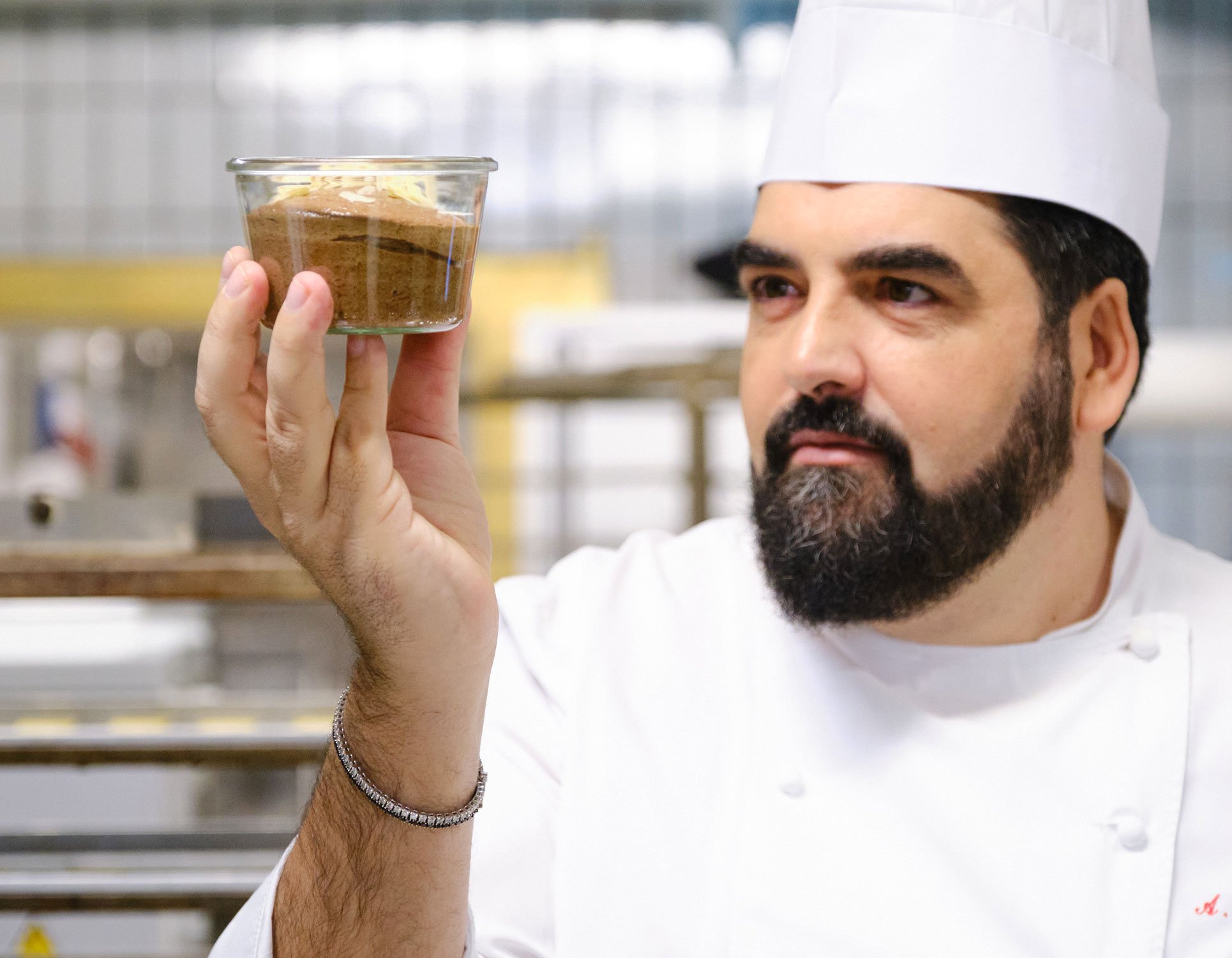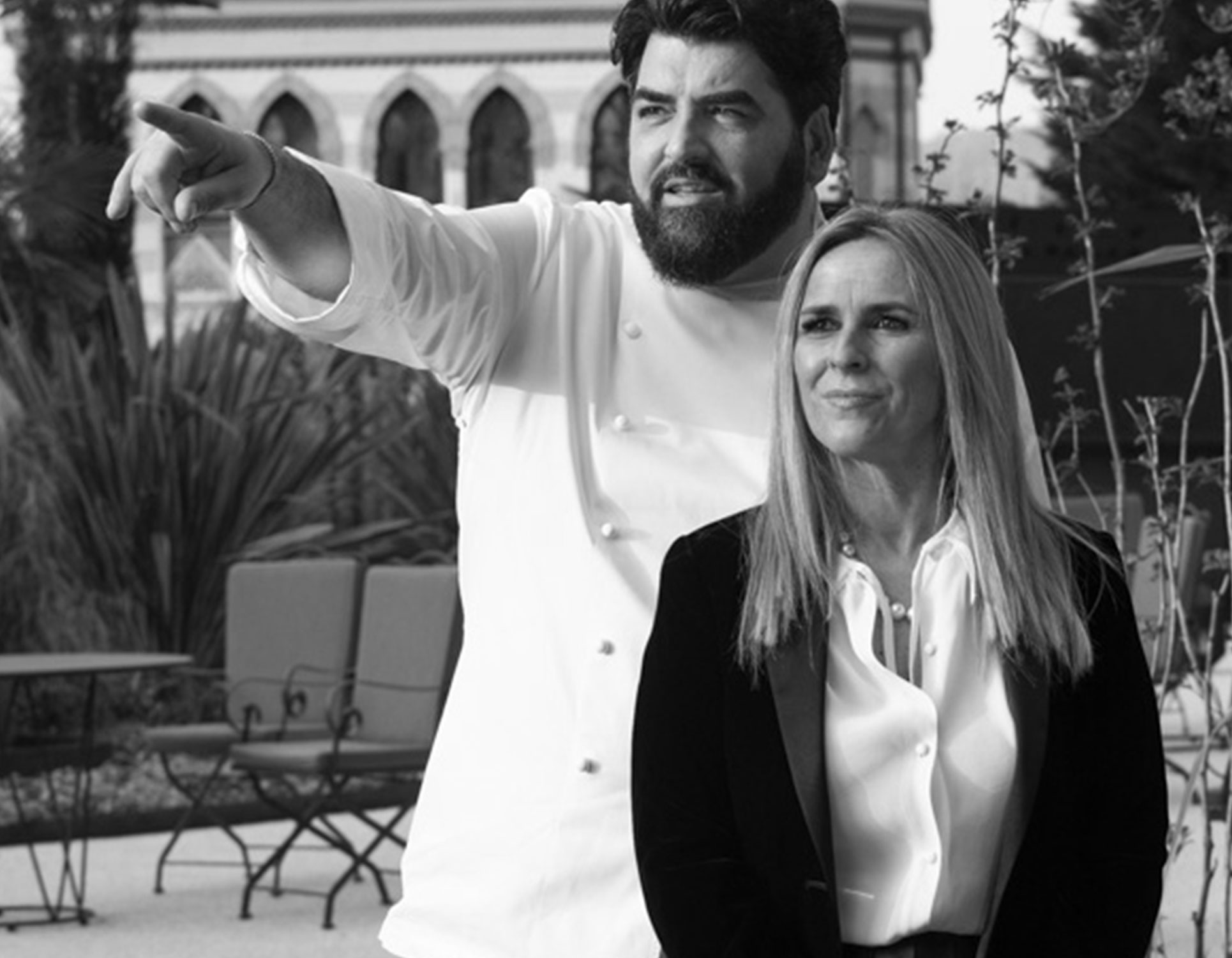 My values
Courage
For a young person, leaving home isn't easy. Leaving your homeland, your friends, your loved ones is a real test of life. Without this commitment, you won't grow and move forward in every sense of the word.
The same goes for cooking: you've got to have the audacity to experiment with new flavors, even if you risk being seen as "pe' pazz'!" Crazy!
My values
Teamwork
I have always thought that a Chef's job is also that of a mentor. I guide my team and it's important to always motivate them with everything I've got, no matter the situation, just as my Maestros did. I often play loud music in the kitchen to keep the brigade together. I push them as if we were playing soccer match... when the first command comes in, I hear the roaring of the lions.

For me, working as a team - and not individually - gives that something extra. Never forget that the sea is made up of many small drops, and not the other way around!