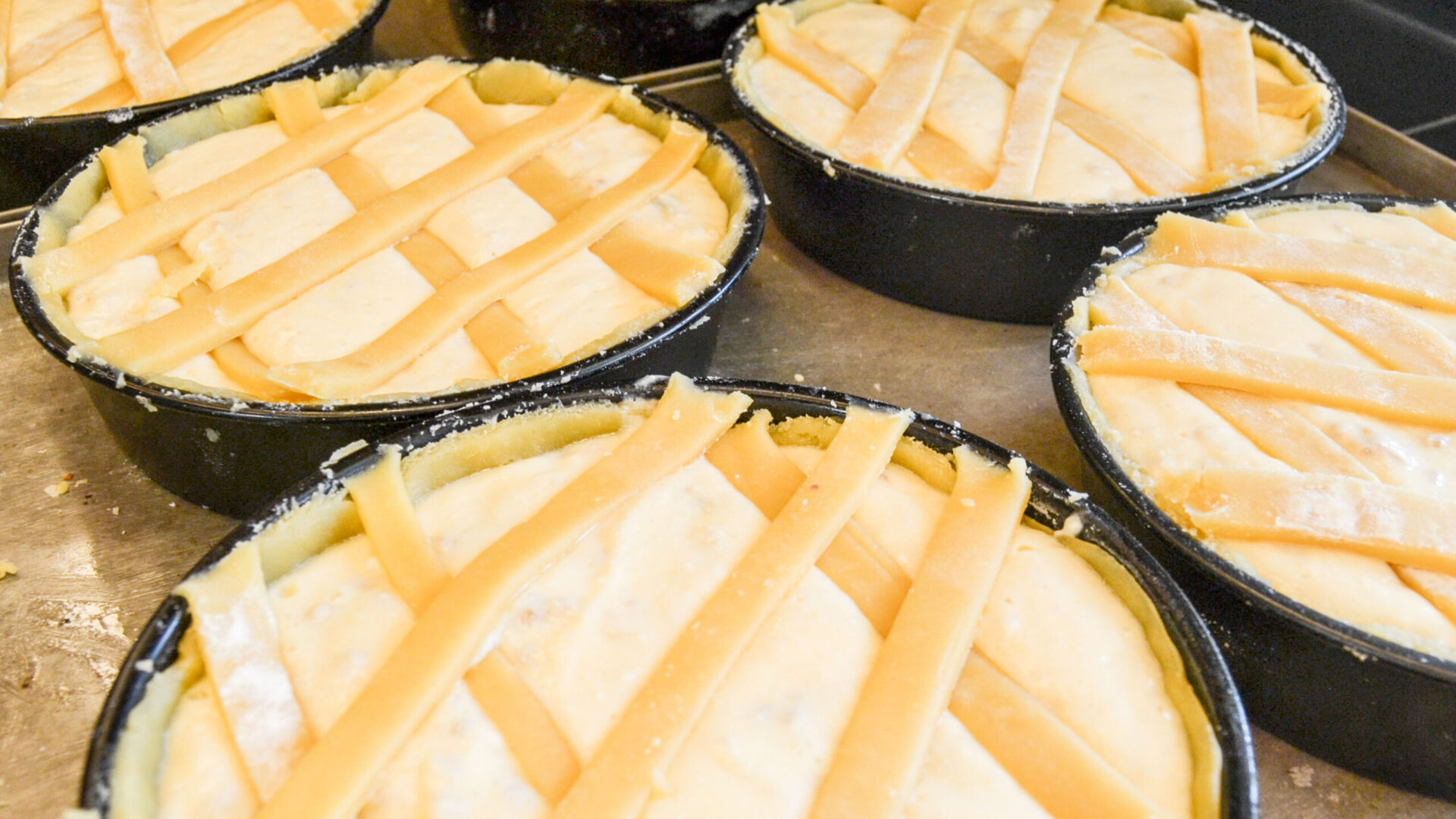 LA PASTIERA
Today I want to cook with you!
SATURDAY'S COLUMN
INGREDIENTS FOR 12 PEOPLE
PREPARATION A
300 gr of cooked wheat
200 ml of milk
1 tablespoon of shortening (use butter if you prefer)
peel of 1 untreated lemon
peel of 1 orange
PREPARATION B
350 gr of fresh buffalo ricotta. You may substitute it with cow's milk ricotta.
300 gr of sugar
4 whole eggs
3 egg yolks
a pinch of ground cinnamon
150 gr of diced candied fruit, preferably orange and citron
5 drops of orange blossom water
FOR THE PASTRY CRUST
390 gr of flour "00"
55 gr of almond flour
135 gr of powdered sugar
75 gr of eggs
220 gr of softened butter
1 vanilla pod
2 gr of natural salt
A pastiera reminds me of Easter and of spring fields in bloom. During that time of the year, homes and gardens in Ticciano were filled with the sweet scent of pastiera baking in the ovens… a sweet fragrance of candied fruit, orange blossoms and cinnamon.
Every time I prepare a pastiera with the ingredients in my hands, I'm filled with sweet memories.
Shortcrust Pastry
In a stand mixer, using the dough hook, mix for a few seconds the butter with the almond flour, powdered sugar, vanilla and salt. If you don't have a stand mixer, you can mix the ingredients by working them thoroughly with your hands.
Gradually add the eggs (at room temperature) and the white flour until the dough takes form.
Form a ball and wrap it in plastic wrap. Place in the refrigerator for a few hours.
Filling
In a saucepan, cook Preparation A ingredients over very low heat like a cream, stirring occasionally, for about 30 minutes.
Turn off and keep at room temperature. Discard the citrus peels.
Whip Preparation B ingredients in a mixer or with an electric beater; combine the two mixtures, and add candied fruit and orange blossom water.
Line a cake tin with the shortcrust pastry. Reserve some pastry and fill the tin with the mixture.
With the remaining pastry, cut strips and weave them on top. Bake at 190°C for about an hour. Using a toothpick, check to see if the pastiera is done inside.
When cooked, turn off the oven and let it firm up with the oven ajar for at least an hour and 30 minutes. When the cake has cooled, carefully take it out and serve at room temperature.