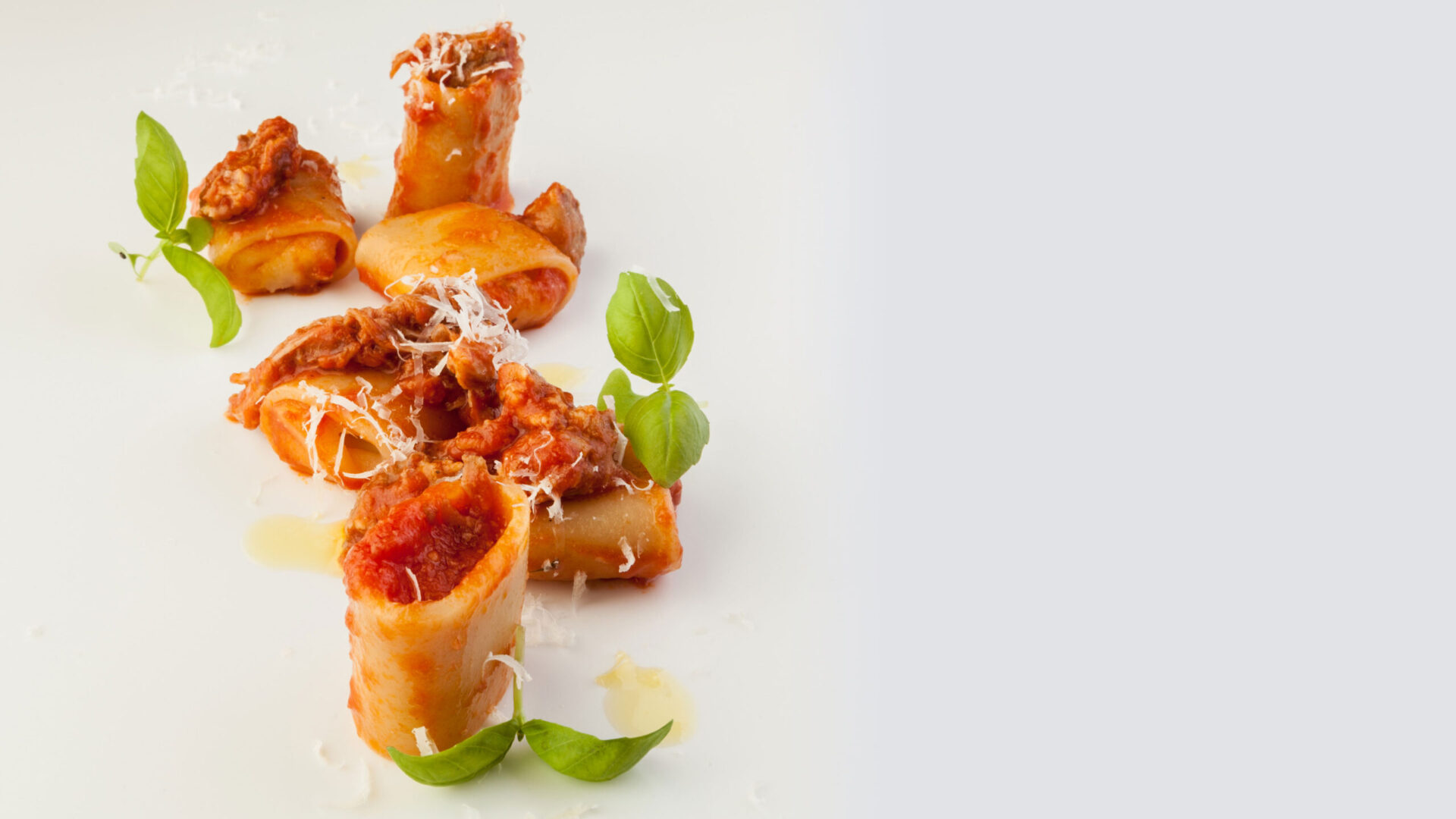 NEAPOLITAN RAGÙ (MINE)
Today I want to cook with you!
SATURDAY'S COLUMN
INGREDIENTS FOR 4 PEOPLE
500 gr of pork ribs
1 white onion
1 kg of peeled San Marzano tomatoes
1 peperoncino ("hot pepper")
1 bay leaf
100 ml of red wine
Extra virgin olive oil
salt
pepper
Let me tell you about those Sunday mornings when I would wake up to the smell of my mother's ragù. A wonderful aroma I'll never forget! Today I'd like to share this fond memory with you…
There are many versions of Neapolitan meat sauce, some make it with pork rinds, some with beef, and others with pork chops.
My favorite version is with pork ribs.
To prepare
Clean the pork ribs and cut them along the bone. Season with salt and pepper and let them marinate for about ten minutes. Fry them in a large pot with a little oil until they're golden brown. Add the thinly sliced onion and the peperoncino (if you don't like spicy, don't add it).
Sweat the onion, then add the red wine. As soon as the alcohol has evaporated, add the peeled tomatoes.
Cook over low heat for at least 5 hours.
Halfway through, add the bay leaf. Once cooked, take the meat off the bone.
This is my ragù base that can be used for different dishes.
My suggestion
This version is simpler and not as rich as traditional ragù. It also lightens up this hearty dish. You can serve the ragù over pasta, like paccheri or maccheroni!
Uagliù! Don't forget to lick your plate clean with that scarpetta!